Cooperative Kids Game - Just One!
Product Price
$24.99 $22.45
Product Review Score
4.87 out of 5 stars
17 reviews
When you order through these links, we may earn a commission at no additional cost to you.
Additional Product Details
ENGAGING WORD GAME: Gather your friends and family for a fun-filled word guessing experience with Just One Party Game. Each round, players take turns being the "guessers," while others provide one-word clues to help them uncover the mystery word. The catch? Clues must be unique, making teamwork and creativity essential to victory.
COOPERATIVE CHALLENGE: Embrace the cooperative spirit as you work together to guess the secret word. Just One fosters a positive and interactive atmosphere, promoting friendly collaboration and laughter. Join forces with your teammates and tackle the challenge as a united front to celebrate shared victories!
SIMPLE RULES, ENDLESS FUN: Just One is easy to learn, making it accessible for players of all ages and skill levels. The straightforward gameplay ensures that you can jump right into the excitement without the need for lengthy rule explanations. Enjoy endless rounds of laughter and entertainment as you unlock the joy of cooperative word guessing.
EXPAND YOUR VOCABULARY: Elevate your language skills and creative thinking with every round of Just One. As players come up with clever and imaginative clues, you'll be exposed to new words and expressions, broadening your vocabulary and enhancing your linguistic abilities.
MEMORABLE MOMENTS: Create unforgettable memories with Just One Party Game. As the game unfolds, you'll experience moments of hilarious miscommunications, clever wordplay, and heartwarming achievements. Celebrate the shared joy of guessing the mystery word correctly and cherish the bonds formed during this engaging word-guessing adventure.
Our Policies
Secure Checkout

Guaranteed safe & secure

Easy Returns

Fast & easy product returns
More options on eBay...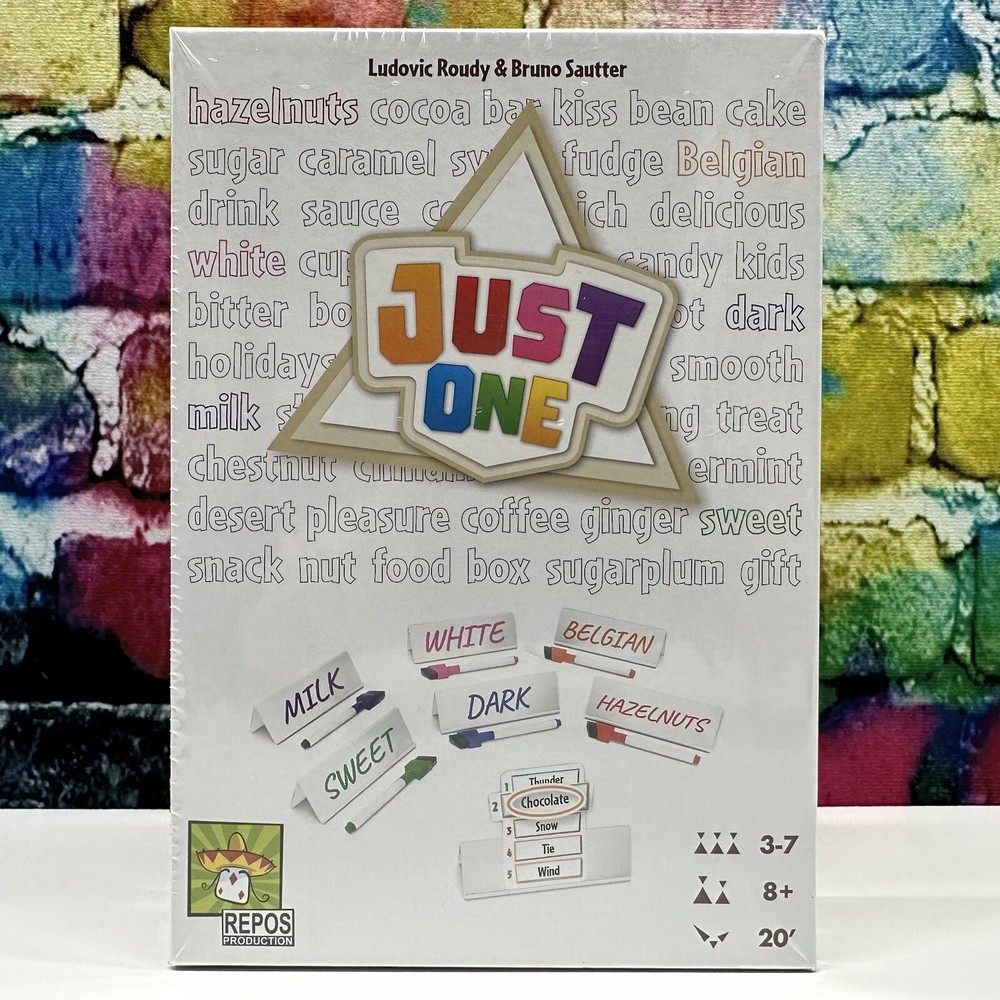 JUST ONE Party Game Repos Production Kids-Adults Clues Guessing Write New Sealed
When you order through these links, we may earn a commission at no additional cost to you.